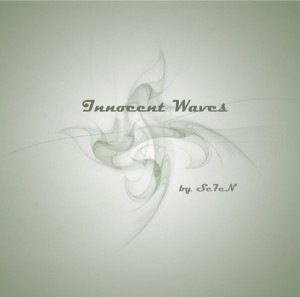 Mon dernier mix trance, très « cool » et « profond » en émotion.
J'ai mis beaucoup de track type « A State Of Trance » (Motorcycle, Mike Foyle, Armin van Buuren, Kosmas Epsilon, Solar Stone …), et à la fin, légèrement plus « punchy » avec Alex Morph, et un énorme final avec l'anthem Trance de tous les temps.
Pour information, les 3 premières pistes ont été mixé « tel quel » au début de mon set à la soirée Kaotik Belgium au Saint, le 10/11/2005.

Tracklist
Motorcycle – As The Rush Comes (Armin Van Buuren Remix)
Mike Foyle vs Signalrunners – Love Theme Dusk
Armin Van Buuren feat. Gabriel Dresden – Zocalo
Kosmas Epsilon – Innocent Thoughts (Original Mix)
Mark Otten – So Serene (Original Mix)
Red Karma feat. Tom Wolf – From One To Another (Mr Sam vs Fred Baker Remix)
Solar Stone – Seven Cities (Armin Van Buren Remix)
Above & Beyond vs. Andy Moor – Air For Life (Airwave Remix)
Alex M.O.R.P.H. – New Harvest (New Club Mix)
Andy Moor – Halcyon (Aley M.O.R.P.H. Remix)
Push – Universal Nation (Original Edit)
Type : mp3 (CBR @ 192kbps)
Size : 108 Mo
Time : 79:00
Download :



Merci d'éviter les liens directs vers les fichiers, ces derniers pouvant être amener à changer de nom ou d'hébergeur. Préférez un lien vers ce billet directement.