« On ne voit bien qu'avec le cœur »
St Exupéry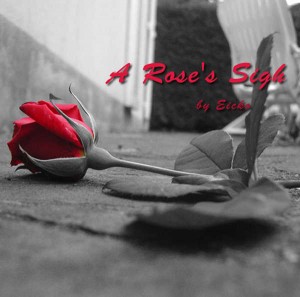 Comme annoncé à la fin de l'opus précédent, Perfect Curves, voici une suite un peu plus (voir même beaucoup plus) uplifting, et comme à mon habitude : sans concession.
Remplis des hits trance d'hier et d'aujourd'hui, c'est un véritable voyage émotionnel auquel je vous convies dans ce mix au format CD.
Après une petite mise en condition avec Crystal Clouds, Edge of Space et Going Wrong, le décollage intervient avec One Day In Moscow et Gobstice, avant d'attendre l'altitude de croisière sur Just for A Day, Estearn Sea, Ode To '99, Nyctalopia, Thebes … quant à l'atterrissage, il s'effectue rapidement avec Fading Memories et Ravel's Pavane pour une Infante défunte, qui malgré tout, vous laisseras une folle envie de repartir du début immédiatement 😉
Bonne écoute, et bon voyage !

Tracklist
Questia – Crystal Clouds (Vincent de Moor's Original Mix)
Zirenz – Edge of Space (Whiteroom Mix)
Armin van Buuren & DJ Shah feat. Chris Jones – Going Wrong (DJ Shah's Magic Island Mix)
Eddie Sender – One Day in Moscow
Orjan Nilsen pres. Orion – Gobstice (Original Mix)
Marcos – Just for a Day (Marc Van Linden Remix)
Solarstone – Eastern Sea (G&M Project Mix)
Georgia – Ode to '99 (Original Mix)
Andy Blueman – Nyctalopia (Original Mix)
Aly & Fila – Thebes (Mark Eteson Remix)
8 Wonders – Fading Memories
William Orbit – Ravel's Pavane pour une Infante défunte (Ferry Corsten Remix)
Type : mp3 (CBR @ 192kbps)
Size : 108 Mo
Time : 78:53
Note : le téléchargement via BitTorrent inclus le fichier .mp3, mais également la pochette du CD à imprimer, ainsi que la cue sheet avec les différentes pistes pour le graver ….
Merci d'éviter les liens directs vers les fichiers, ces derniers pouvant être amener à changer de nom ou d'hébergeur. Préférez un lien vers ce billet directement.