« Art is not a form of Propaganda, it is a form of Truth »
John F. Kennedy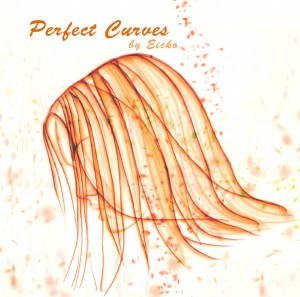 Presque deux années sans nouveau CD, autant dire que nombre d'entre vous l'attendiez avec impatience. Voici donc ce nouvel opus mixé, dans lequel vous retrouverez l'essentiel de ce qui a fait vibrer vos oreilles depuis plusieurs années. Se cotoie donc des artistes comme Snow Patrol, Zenon, Markus Schulz, Tiësto, Armin van Buuren, au côté d'étoiles montantes comme Project 6 ou Tragida.
Un peu plus calme, et un peu moins uplifting que mes précédents, il représente une introduction en douceur à la « Trance music », son univers, ses codes … et peut être considéré comme un prologue d'une suite à venir.

Tracklist
First State – Reach Me (Original Mix)
Filo & Peri feat. Kathleen Fisher – Ordinary Moment (Breakfast & Big Mike Mix)
Snow Patrol – Chasing Cars (Blake Jarrell & Topher Jones Remix)
Markus Schulz feat. Departure – Without You Near (Coldharbour Mix)
Zenon feat. Erire – September Rain (Bobina Original Dub)
Smith & Pledger pres. Aspket – Hi Jack (Instrumental Mix)
Project 6 – Sunset Shores
Tragida – Elisir
Imogen Heap & DJ Tiësto – Hide & Seek (Tiësto's In Search Of Sunrise Remix)
Armin van Buuren feat. Justine Suissa – Burned with Desire (Kyau vs Albert Remix)
Shane – It's Too Late To Turn (Armin van Buuren Remix)
Solid Sessions – Janeiro (Armin van Buuren Remix)
Type : mp3 (CBR @ 192kbps)
Size : 110 Mo
Time : 80:05
Note : le téléchargement via BitTorrent inclus le fichier .mp3, mais également la pochette du CD à imprimer, ainsi que la cue sheet avec les différentes pistes pour le graver … bref, tout ce dont vous avez besoin pour un décollage en puissance.
Merci d'éviter les liens directs vers les fichiers, ces derniers pouvant être amener à changer de nom ou d'hébergeur. Préférez un lien vers ce billet directement.