Pour ravir vos oreilles tout l'été, que vous soyez à la plage, à la montagne ou au travail, profitez de mon Summer Mix 2012 !!!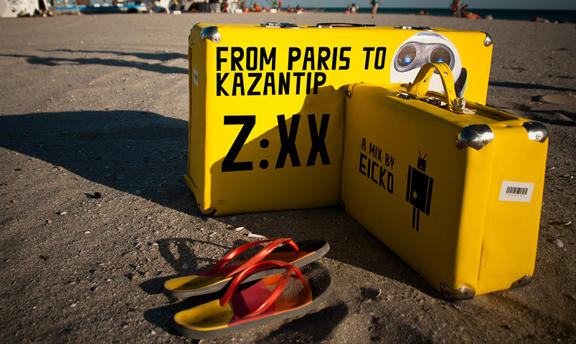 Posez vos valises jaunes, sortez vos serviettes, respirer un grand coup, et plongez corps et âmes dans le Summer Mix 2012 « From Paris To KaZantip Z:XX« . Au programme: émotion et bonne humeur, avec les meilleurs artistes que vous avez pus entendre dans Another World, mais aussi un certains nombres de nouveaux talents, et des références incontournables.
Tout l'esprit de la république la plus festive du monde, qui cette année fête ses 20 ans d'existence: KaZantip !
L'occasion également de (re)découvrir les Summer Mix précédents :
Evadez-vous avec nous en écoutant ce mix tout l'été !!!
Tracklist
PPK – ResuRection (Wellenrausch Remix)
DJ Shah feat. Adrina Thorpe – Back To You (Aly & Fila Remix)
Bobina & Betsie Larkin – You Belong To Me (Original Vocal Mix)
Shogun – Skyfire (Original Mix)
Dash Berlin – Earth Hour (Club Mix)
Susana & Max Graham – Down To Nothing (Original Dub Mix)
Above & Beyond pres. Oceanlab – On A Good Day (Above & Beyond Club Mix)
Inglide – Let Me Love You (DJ Feel Remix)
Gaia – Stellar
Ronny K. & Auren Lee feat. Marcie – In Silence (Original Dub Mix)
Aerian – Mahe (Scott Lowe & Dan Winter Remix)
DJ Gard – The Rising Of A New Day (Thorn Van Dee Remix)
Running Man – Amnesia (SoundLift's Emotional Take)
RAM – RAMplify (Original Mix)
Vast Vision – Ambrosia (Artic Moon Remix)
The Matrix – Protect The Innocent (Cream Team Remix)
Rank 1 – Airwave
Type: mp3 (CBR @ 192kbps)
Size: 166 Mo
Time: 121:12
Listen:
Download: 

Merci d'éviter les liens directs vers les fichiers, ces derniers pouvant être amener à changer de nom ou d'hébergeur. Préférez un lien vers ce billet directement.